Using Your Bank Overdraft Wisely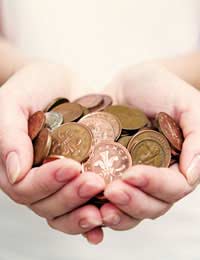 For most people, an overdraft is one of life's necessities. It is an ideal financial solution for ensuring that you have enough money in your account from month to month, to help pay for unexpected bills or just to supplement our wage packets.
However, the banks are well aware of our dependence on overdrafts, and they have made it one of the most expensive ways to borrow money. Some high street banks charge interest rates of between 15% and 20%, and some will even charge you annual fee on top of this.
Overdrafts – the Drawbacks
Remember that an overdraft is not an additional income, and your overdraft facility can be withdrawn by your bank at any time. Also, if you go beyond your agreed overdraft limit, your bank will expect you to pay additional charges.
So, what can you do to manage your overdraft wisely?
Avoid Paying High Interest Rates
Unfortunately for regular overdraft users, the rate of interest that your bank charges you for your overdraft bears no resemblance to the Bank of England base rate. So, even though UK interest rates are at 1%, you could still be paying closer to 20% for your overdraft.
Check your monthly statements. Most banks will tell you of the overdraft rate you are paying, but will use a monthly rate calculation. So, if your statement says that your overdraft rate is 1.41%, this will translate into an annual interest rate of closer to 18%. That's an extra £180 you are paying each year on a £1,000 overdraft, not including any additional charges you might end up paying if you exceed your limit.
If you feel that the interest you are paying for your overdraft is too high, think about either finding a different current account that will charge less for the facility, reducing your overdraft or think about doing away with the overdraft altogether.
Find a Cheaper Overdraft
As the credit crunch continues to take a grip on people's finances, banks are looking at ways to use competitive overdraft deals to attract new customers.
For example, both Alliance & Leicester and the Abbey are offering new customers an interest-free overdraft for the first 12 months after you open an account. With Alliance & Leicester you also receive £100 to switch your account. The First Direct current account comes with an automatic interest-free overdraft of £250, and also offer new customers £100 if they switch. Visit the websites of these providers for more details.
Reduce your Existing Overdraft
If you don't want to go through the hassle of changing banks, you might want to think about ways to reduce your current overdraft, and in doing so you can reduce the rate of interest you have to pay.
You can start by setting yourself a goal of repaying your overdraft over time. Perhaps set aside £50 a month into a savings account and then, after six months you can put this money into your account and ask your bank to reduce your overdraft limit by £300. Keep saving the £50 each month and in another six months you can reduce your overdraft by another £300.
It might seem like a slow process, but by setting yourself a small monthly amount to save, it won't be a painful one. There's also a higher chance that you won't keep going over your limit.
Paying Off your Overdraft
If you have a large overdraft that is costing you a lot in interest, you might decide that the simplest option would be to pay off the overdraft all at once. There are still some 0% balance transfer credit cards available in the marketplace (although these are harder to be approved for in the current economic climate).
Of course you will still owe the original debt, but at least you will not be paying such a high amount of interest on the money you owe. If you transfer your overdraft onto a credit card, remember to contact the bank to remove your overdraft facility, otherwise the temptation will be there to use your overdraft and effectively leave you with double the original debt
Learning to Live Without an Overdraft
Overdrafts are a convenient way to borrow money as and when you need it. However, it is not an extra income, and the cost of an overdraft can be quite high in the long run.
If you don't like having to hand over some of your hard earned money to your bank each month, try to reduce your overdraft or eliminate it completely, you'll notice the difference when your bank account is in the black each month, instead of in the red.
You might also like...