BACs Transfers and Processing Explained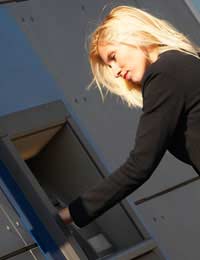 If you are employed or work on a freelance basis, your wage will no doubt be paid directly into your nominated bank account. This is usually done by BACS transfer. BACS, which stands for Bankers Automated Clearing Services, was originally formed back in 1968 to enable banks and building societies to transfer funds between accounts during a time when paper transactions were the most popular.
This horizon has since changed and BACS is now the UK's single service for clearing automated transactions.
Is it Safe?
According to a recent report, since the system was introduced BACS have never misplaced a payment and are globally renowned for the secure delivery of electronic payments.
What is Direct Debit and Direct Credit?
This is simple, a direct debit is what you use, for example, to pay your gas bill, telephone bill or TV licence. It is an agreement set up between you and the company you wish to send money to authorising them to withdraw the appropriate amount directly from your account on a certain date.
Most people have multiple direct debits set up on a current account and they are now the most popular way of keeping in control of day-to-day finances.
In fact, over 75 per cent of UK adults have a minimum of one direct debit set up on their account and an average of 100,000 companies or organisations are currently using direct debits to collect payments.Direct credit is simply the opposite. This usually comes in the form of your monthly wage or pension, and simply allows a company to pay money into your bank account automatically without the need to write a cheque or hand out cash.
Most businesses now use BACS in order to pay their employees.
The Ins and Outs of BACS
Over the years, the Government have put pressure on BACS to facilitate a more competitive environment, and following the publication of a report into the company by the Office of Fair Trading, BACS split into two separate companies towards the end of 2004.BACS Payment Schemes LTD is responsible for overseeing the Direct Debits and Direct Credit transactions and Voca, the new company, is responsible for handling the infrastructure and processing of the transactions.
How Does it Work?
The process is simple, all you are required to have to receive or pay via electronic transaction is a bank account and in order to set it up all you need to do is supply you bank sort code and account number along with the name of the person the account is held by. Many people are concerned about this as a result of the increase in identity theft. However, no fraudster can do anything with these details other than pay money into your account.
A BACS payment can take between three to five working days to clear, whether it is being paid into your account or out of your account.
Remember, BACS payments are Very Safe and also help to reduce your carbon footprint because the paperwork involved is very little.
You might also like...
Can a Bacs payment be made into a deposit account?
Gill
- 6-Nov-20 @ 8:57 AM
I was supposed to have funds from a sale of a mobile home from the management to be paid to me by BACS - they ve already had my money for21 days and says that the account department can't pay me as l don't have a set up account with them us this true l thought with just my bank details l could have it transferred with a few day's ?
Our family solicitor transferred a share of my Aunts estate via BACS to my account, it has been placed as pending and have been advised it is due to security checks, the banks protocol is 2-4hours to clear. Despite 4 phone calls and now 72 hours since the transfer was executed, I'm still no further forward as it shows 'pending' in my account. Can I recall the transaction?
Paul
- 25-May-20 @ 1:19 AM
Can I receive self employed grant into my savings account
John gibson
- 13-May-20 @ 9:40 AM
I get paid on a Friday but it was good Friday so my wage didn't get into my account till yesterday morning is this normal
Paul
- 15-Apr-20 @ 7:29 AM
Hi, my solicitor has informed me that payment of damages in personal injury case has been put into their account but are unable to trace the monies at present. Is this possible? Thanks.
Kaz
- 10-Apr-20 @ 1:24 PM
my new job pays weekly and my payslip says payment type is BACS. i have given them my bank details on monday and my payslip says payment date 24 July (today) and i still haven't been paid. when will i be payed?
leanne
- 24-Jul-19 @ 8:38 AM
Ihave recently retired and live in the Republic of Ireland but will receive a monthly UK pension transferred by BACS how long will it take to show in my bank account in Ireland?
If I was paid via Bacs on Wednesday evening would this show in my online banking as a pending not cleared transaction after the event ? Or not show anything at all until cleared ?
Hatcher
- 11-Jan-19 @ 7:30 PM
I am executor for my late mother and will shortly be organising distribution of bequests. Can these be paid by BACS only to current accounts, or to any savings account with sort code and account number?
Exec
- 7-Jan-19 @ 3:31 PM
Hi my company pay us via bacs and have asked for our time sheets in before 7.30am on Thursdaymorning. They are say we will recieve our wages on Saturday or saunday. Is this possible for bacs . I thought it was 3 working days so would recieve monday?
Naeveh
- 18-Dec-18 @ 9:27 PM
Hi there, I put Dow a deposit for a wedding to Doubletree Hilton for £1200. It was accepted at £800 and then there was an error thinking my bank didn't like so much being taken. So arranged a bank transfer for the remaining £400. We have asked to cancel it and they agreed to refund the money. The £800 was in our account within couple of days and the £400 is till not returned. This was September. They are saying that the bacs is a long process and being done from India? I was told if still not in my account by 10th December then to chase it but it's been 2 months now. Does this seem right?
EllieScotty
- 25-Nov-18 @ 6:05 PM
My solicitor tells me they sent a bacs payment to my natwest account on Monday when will it be cleared
Rikki
- 19-Sep-18 @ 8:30 PM
hi i am on weekly pay for my new job if they prosses my wage on a friday what time would you think i would get it today i know they use BAC payments which is a three day cycle but can bac payments go in any time
jack sparrow
- 18-Sep-18 @ 3:16 PM
LeonaT - Your Question:
My bank has closed my account and I didn't change my account details with my employer time. My salary is now being paid into a closed account. How long will it take to bounce back to my employer.
---
Our Response:
You would have to speak to your bank directly.
BankAccountAdvice
- 19-Jun-18 @ 3:09 PM
My bank has closed my account and I didn't change my account details with my employer time. My salary is now being paid into a closed account. How long will it take to bounce back to my employer.
LeonaT
- 19-Jun-18 @ 10:54 AM
I was told by my life insurance company that a payment would be effective on the 23rd and in my account on 30th. Does this mean that the fund will be available in my bank to withdraw on the 30th?
Para
- 30-Apr-18 @ 1:25 AM
kev - Your Question:
Hi I get paid tomorrow by bacs I walked out last night can my company stop the payment but I do leave in 2 nightd time anyway
---
Our Response:
It's unlikely your company will stop the payment, if you have worked for the money to date.
BankAccountAdvice
- 25-Jan-18 @ 11:53 AM
hi i get paid tomorrow by bacs i walked out last night can my company stop the payment but i do leave in 2 nightd time anyway
kev
- 24-Jan-18 @ 9:10 AM
@Tina - insurance claims usually take longer to process, not through the bank necessarily, but throught the insurance system.
FaY
- 14-Dec-17 @ 11:29 AM
After 8 weeks of chasing my pet insurance claim they have made a bacs payment last thursday and I am still waiting for it to go into my account. They said allow 14 days but I don't understand why when everything I read says such method takes 3 days, the last time i spoke to them i threatened them with the ombudsman and now i am wondering if this is another one of their games. What is this 14 days timeframe all about? please explain
Tina
- 13-Dec-17 @ 9:54 AM
Hi my work is messing me about with holiday that's in lieu they told me this morning that they did a fast payment and would be in my bank by 5pm they said this before and it didn't go in I thought fast payments took 2 hours max any advice please
Smarie123
- 24-Nov-17 @ 12:29 PM
I have submitted an AUDDIS file a number of times for the same parent and it has been rejected each time over the last year.The reason code on the report is M = Transaction Code/User Status incompatible.Could you please explain what this means?
@BIILLIO - rinf the bank directly. They should be able to tell you whether there is a payment coming through.
Cornwall
- 8-Sep-17 @ 3:45 PM
A BACS payment was sent to my bank around midday on Wednesday. I have been told that BACS payments should clear on Day 3 of the process (Which I guess is today?) I have seen nothing in my account as yet. Can BACS payments clear at any time during the day ? Or is it a case of if the funds have not arrived by a certain time then it won't happen until the next day..Or in this case possibly Monday as it is Saturday tomorrow. If there is a chance the funds could still arrive today then I will check periodically, however if the ship has already sailed then i will save my effort and check again over weekend or Monday instead. Any accurate advice would be appreciated, many thanks.
BIILLIO
- 8-Sep-17 @ 11:13 AM
I have my wage slip payday today via bacs but still is the in my account can't understand why
lea
- 25-Aug-17 @ 4:50 AM
So please explain to me in this day an age, when I can transfer cash immediately to another account using fast payment for free. Why does it take up to 5 days to transfer cash when the account holding institution insist on using bacs? Why can't they use the fast payment system? Could it be something to do with the missing 5 days of interest I lose during the bacs process?
charlielyons
- 16-Aug-17 @ 4:47 PM
Hi pls help. If my company transfer my wages On a Tuesday and I hand my notice in on a Wednesday can my company cancel or reverse the payment so I wouldn't receive it on the Friday?
Tel
- 14-Aug-17 @ 2:10 PM
Do you have to be a member of a bank to use this system?
Ka
- 12-Aug-17 @ 11:23 AM
Jen - Your Question:
Hi I am die to receive a payment by BACS today I am just wondering around what time they normally go in your account as I haven't received the payment yet.
---
Our Response:
There is no specific time - you would have to contact your bank directly.
BankAccountAdvice
- 27-Jul-17 @ 2:32 PM