Packaged Current Accounts Explained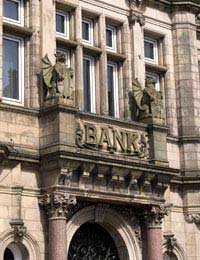 A packaged current account is simply one that charges a monthly fee in return for a package of additional services, including things like car breakdown cover, travel insurance or credit card protection.
Similar to regular current accounts, a packaged account comes with a debit card and an overdraft facility. But with the latter you pay a fee and get a range of extra services that are either free or offered to you with a discount.
However, a recent report by uSwitch.com revealed that by holding one of these accounts we are in fact wasting millions of pounds each year, as many of these packaged products are over priced.
According to the report, eight million people in the UK have a packaged current account and 16 per cent of these believe that the reason they have one is because they were automatically upgraded from their original 'free' account.
Others have been convinced to upgrade after listening to a sales pitch from their bank, being led to believe that upgrading to a packaged current account is in their best interests.
Monthly Fees
The average monthly fee for a packaged current account is £10, and for this you get access to extra services. The most popular extras are savings accounts, overdrafts, travel insurance, card protection and credit cards.
However, the uSwitch research also found that of those people that have access to these extra services, very few actually take advantage of them because there are far better offers available elsewhere.
Despite this, the market for packaged current account has continued to grow steadily over the last decade with 20 per cent of Brits now holding one. But don't let this lead you into believing that they are popular, because in fact, most of these people have been talked into taking out one of these accounts after being targeted by sneaky marketing material to help the banks boost their profits.
According to figures produced by Mintel, a market research group, there are an average of 8 million packaged accounts that charge customers a monthly fee and banks make millions from these accounts each year.
Britain is one of the few remaining European countries to have a 'free banking' system still in place. However, as we await the verdict on the bank charges case, many experts are predicting that banks will soon start charging for current accounts as standard as a way to recoup money from lost charges if the decision doesn't go in their favour.
Focus on Your Needs
If you are looking to switch your current account make sure you focus on what you need from your account and how you manage you day-to-day spending. If you are regularly overdrawn and rely on your overdraft facility to see you through the month then look at an account that charges less interest on the amount you borrow.
Alternatively, if you are relatively well behaved and spend the majority of your time in credit, then focus on accounts that give you a good interest rate for balances.
If you think a packaged current account is for you then before you agree to take one out ask yourself how much you will use the 'freebies' or discounted extras just to make sure it is worth the monthly fee you will be paying.
You might also like...