Online Current Accounts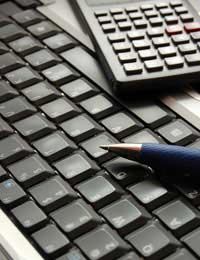 Most of us have a current account, and now many people are turning to the internet to help manage their day-to-day finances. Having access to your account online means that you can have instant access to your money wherever you are in the world.
They also allow access to a range of services, such as direct debits, paying bills, transferring money or simply checking your statement.
When you register for online banking as part of your current account you are provided with a unique user login and password which you use each time you want to access your account.
Depending on your circumstances will determine whether you opt for an online current account that is totally internet-based, such as those provided by Smile, First Direct or Intelligent Finance for example, or whether you want to be able to pop into a branch if you need to as well as using the internet to access your account.
Benefits of Online Current Accounts
The main benefit of holding an online current account is simply that as long as you have access to the internet you can access your account at any time you like. There is no need to wait for your branch to open, or for someone on the other end of the phone to answer in order for you to transfer money or pay a bill.
There is also the added advantage that you can attend to all of your banking needs from the comfort of your own home, or while your on holiday for example and also that the offers available to you by choosing an online account are usually better than others simply because the provider has fewer overheads.
The Disadvantages
However, before you take out an online current account there are some things that you should take into consideration.
The main drawback for many when looking into online banking is the lack of a personal service. For example, if you have a problem, most of your contact will be carried out via email or over the telephone.
In order to get around this many people opt for a provider that has branches on the highstreet as well as an online offering.
If you do opt for an online current account, you must make sure you know the customer services telephone number of your provider. After all, you are relying upon technology and from time to time the internet can crash - usually at a time when you need it most!
Security
In order to keep your account secure when you are banking online it is very important that you keep all of your passwords and account information safe. Also, be careful when accessing your account from a shared computer. If you have to do this, it is usually a good idea to change your password afterwards to make sure your account remains secure.
If you ever receive an email requesting that you confirm your account details, report it to your bank immediately. This is known as a phishing scam and is used by fraudsters to gain access to personal bank accounts.
You might also like...