Basic Bank Accounts Explained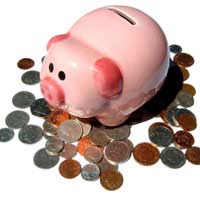 There are many different types of accounts to choose from depending on your financial needs, current accounts, bank accounts, credit cards, savings accounts and many more, so it is important to know what you are getting into before you agree to open a bank account.
A basic bank account will provide you access to your money for your day-to-day spending. It is different from a current account, that has extra features, such as an overdraft facility, cheque book or credit card.
You may have already researched the current accounts available and decided that they aren't for you. With a basic bank account you can have your wages, pension and any benefits paid directly into it and pay cheques into your account at no extra cost.
And when it comes to withdrawing money, there are a number of ways to access it. You may well have opted for a cash card when you opened the account and by using this you will be able to withdraw cash from any ATM or cash machine.
With a basic account there is also the option of having a debit card, providing you are over 16 years old, that you can use to spend your money in stores and online. This is different from a credit card because you are only able to spend the money you have and it is debited from your account. With a credit card you are borrowing the money with the view to pay it back at a later date.
A debit card also allows you to get cashback when you spend in stores. This simply means that when you pay for your shopping you have the option of taking cash out of your account and it will be added onto your shopping bill and taken out of your account at the same time.
Basic Bank Accounts
The main differences with a basic bank account are that you are not supplied with a cheque book and you don't have the option of going overdrawn on your account. This type of account is ideal for those who do not want to get into debt or who have had problems with monitoring their finances in the past and need some form of strict control over the money they can spend.
Most highstreet banks and building societies offer a basic bank account to their customers and they are more commonly opened by young people who have maybe just started working and need somewhere for their wages to be paid into. They are also good for pensioners who no longer need an account that offers an overdraft or credit card.
The interest rates for a basic bank account are not as high as you would find on a current account, but then the temptation to spend on credit is also not there. However, by opting for a basic account first doesn't mean that you can't upgrade to a current account, or other type of account, more suited to your needs at a later date. After all, your personal finance needs are ever changing and you will need to alter your accounts as you go through life.
You might also like...