Choosing a Current Account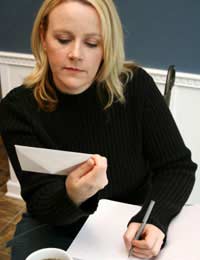 There are so many different types of bank accounts available and each one offers different facilities, has different charges and interest rates, all of which makes choosing the right bank account much more difficult.
Having a current account is important for the management of your personal finances and practically every bank offers a product, but it is difficult to know when you have found the right one.
Banks, supermarkets and the post office all offer current accounts and the one similarity is the ability to deposit and withdraw money at any time.
Whats Important to You?
The one item that has become more vital as part of our finances with more and more Brits relying on overdrafts to get them through each month.
Most highstreet banks allow you to have an arranged overdraft and to be allowed to do that you will probably be charged an authorised overdraft rate. However, if you exceed the agreed limit or you haven't got an arranged overdraft the interest rate you are charged will be set much higher.
When you are looking for a current account, it is important that you don't opt for the one with the best offer. Many banks have introductory offers, such as an interest-free overdraft for a certain period of time, although remember to look at the rate if once this period expires.
Depending on what you will be using the current account for will be the ultimate deciding factor in which account is right for you. With so many different facilities on offer with different accounts you should look for an account that is best suited to your banking needs.
Quite a few accounts currently available on the market require a minimum amount to be paid directly into the account from your salary each month.
Many current accounts require a minimum amount to be put in each month and some stipulate that this should be from your salary. It is also becoming much more convenient way to keep on top of your finances and many banks with online accounts now offer better rates.
It is very simple and easy to use and once your online account is set up all of your bills are paid every month and you can log on to check your statement whenever you like.
This is an ideal way to keep track of your everyday finances, and if you have an authorised overdraft you will be able to make sure you don't exceed the limit and endure charges.
Switching
By now, most people already have a current account set up. Although because of the ever-changing market the interest rate and offers that attracted you to the account at the beginning may now not be as good and better ones will have appeared.
Many people are under the false impression that once they have chosen their current account they can't switch to another that offers better rates. This is not the case and it is very easy to switch to a more attractive account.
Many banks will help you switch to the account you choose, and they will also move all of your current direct debits and standing orders over to your new account. But it is important to remember not to choose an account simply because of the attractive introductory offers, make sure you look at what the account will offer you over the long term.
You might also like...
I would like to understand how electronic ID codes on a current account work. I was given a cheque with the 8 digit account number shown, but ending in :02 The account is in a single name, but does this mean that the account is in joint names, only both names need not be shown on the cheque/statements. Your advice would be appreciated. Thank you and kind regards
@willow - There is a limit to the amount you can send in each transaction, as well as a total daily limit to ordering online, just as there is to taking money out of a cashpoint.However, these are for large online orders. Accounts may be also be 'restricted' if it is a new account and the full ID has not yet been presented, or the account holder has used an overseas form of identification. I hope this helps.
BankAccountAdvice
- 2-Feb-15 @ 11:13 AM
Hi, I have a friend who mentioned to me that they have had a standard policy put onto their bank account which makes it difficult for them to do online transactions, I have never heard of this before, can you explain what it is to me please as I can't find any info on the internet. Janet Jones
willow
- 30-Jan-15 @ 11:54 AM