Getting the Most from Your Bank Account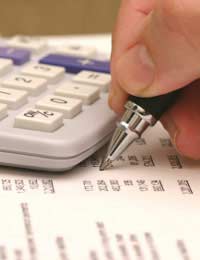 Most of us would be lost without a bank account, but unlike with most other financial products, not many of us ever switch banks in order to find a more competitive and suitable deal.
Not all bank accounts are the same and you should think about finding the best one to meet your individual circumstances. Here is a quick guide explaining how you can get the most from your bank account.
Most UK bank account holders have an account with one of the main high street banks, such as HSBC, Barclays, NatWest of Halifax/TSB. Yet, these banks charge higher overdraft rates for their services and also tend to pay less interest on your money when you are in credit. Some banks pay as little as 0.1% in interest if a current account is in credit, and charge as much as 20% if an account is overdrawn!
In order to find the right bank account for you think about your income and where it goes each month.
Always Overdrawn?
If you regularly go overdrawn you need to pick a bank account with a low overdraft rate. Most people tend to go in and out of credit over the course of a month, relying on their overdraft to help tide them over until the next pay-day.
Usually Stay in Credit?
Some people are fortunate enough to always remain in credit, and only have an overdraft for emergencies. If you find that you rarely use your overdraft and are most often in credit, you should try to find a current account that will pay a higher rate of interest on a positive account balance, instead of offering you the best overdraft terms.
Avoiding Overdraft Fees
Most bank account customers will have been stung by an overdraft fee at some point in their life. Current accounts have all sorts of charges for overdrafts, including authorised and unauthorised overdraft fees as well as additional charges if a cheque or direct debit is refused because of insufficient funds.
Overdraft charges have been a major sore point for bank account customers for an awful long time, and there is currently a case going through the law courts with many customers trying to reclaim the money lost through overdraft fees going back many years.
The case is ongoing, but in the meantime, several smaller banks are competing for new business by offering 0% overdraft fees for the first year of banking, or charging a flat rate for overdrafts without any nasty surprises if you go overdrawn unexpectedly.
Are Fee-Charging Accounts Worth It?
Most of the major high street banks are now trying to encourage their customers to switch to special 'premier' bank accounts that offer lower overdraft fees and additional services, such as travel insurance or car breakdown cover, for a monthly fee.
However, before you get tempted to sign up to be part of this 'exclusive' club, think about whether the extra services you are paying for are really worth it.
For example, if you are paying an extra £12 a month in banking fees, this works out at £144 a year. For that sum of money you could easily afford both an annual travel insurance policy and yearly breakdown cover. You may be better off switching to another bank account provider altogether.
Switching is Easier than you Might Think
Moving your money to a new bank account is no longer the long, drawn-out affair it once was. Automated computer processes mean that banks can transfer direct debits and standing orders with minimal fuss or delay.
Provided that you contact your employer to confirm your new banking details, you should find that your switch goes relatively smoothly. However, it is worth keeping your old account open for a couple of months after you make the switch to make sure that nothing slips through the cracks.
If you are unhappy with your existing bank account arrangement, or you feel you could find a better deal elsewhere, don't be put off switching to a new bank account provider. But before you do so, make sure you have a good understanding of how you bank, in order to find the most appropriate account to suit your own circumstances.
You might also like...
I am seeking advice on the following. For the last ten years the Department of Works and Pensions has credited my state pension to my bank account on the day it was due. In Sept last year a mix up occurred and resulted in payment being delayed which the DWP said was due to their reorganization. Consequently my pension now gets credited seven days after the date it is due. I have had extensive correspondence with them but they always hide behind it takes three to five days to process. I cannot believe in this day and age that transferring money takes that long indeed my private pension only takes three days on averageto be credited to my bank in Thailand. I would expect that falling back on threeto five days would mean that payment would vary but this has not happened to date so I am obviously on a fixed payment schedule. Strangely enough all of my friends and relatives of pensionable age say they receive payment on date due. Would like to have you observations on this. My bank Barclays inform me that they credit my account on the day they get the order from DWP to pay me. My thanks in anticipation
none
- 22-Mar-17 @ 9:28 AM
Is it possible/legal for a bank to process a cheque made out to a company that was completely dissolved by companies house for not submitting annual accounts. The company was dissolved 3 weeks prior to cheque date. The person whom I wrote the cheque to had no involvement to the company as director,secretary or otherwise.It was in his wifes name. Both are involved with loan frauds The bank has allowed money laundering/syphoning/fraud. Can you help with advice? yours sincerely bonkers--the victim of the fraud
bonkers
- 26-Mar-14 @ 4:54 PM