Are Business Accounts Protected if Banks get into Difficulty?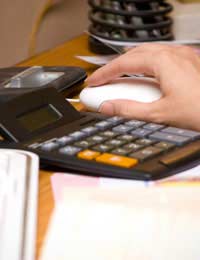 Q.
I have a business savings account and wondered if businesses have the same threshold as a personal account if the bank gets into problems?
(Mr kirk adamson, 20 October 2008)

A.
The recent run on the financial sector has seen some of the leading banks cripple under pressure.
Despite the government's decision to increase the 100 per cent guarantee for the first £50,000 individuals hold in their bank accounts, the protection for businesses is still very unclear.
The Financial Services Compensation Scheme (FSCS) was set up so that if an authorised firm, regulated by the Financial Services Authority (FSA) was to fail, consumers would be able to claim compensation.
Initially the maximum you could claim was £35,000, but following the recent collapse of a number of high street banks, the government opted to raise it to £50,000.
So, for example, if you have £90,000 in you account and your bank goes bankrupt, you can claim back £50,000. However, you run the risk of losing the remaining £40,000.
However, this scheme was instigated to protect the individuals, and although some small businesses are covered, the majority of companies aren't.
Small Businesses
According to the FSCS, small unincorporated businesses are entitled to claim for up to £50,000. However, if you also have a personal bank account with the same financial institution, you are still only entitled to up to £50,000.
A smaller company must meet certain criteria to be eligible to claim under the scheme.
The company's annual turnover must not exceed £6.5 million, the balance sheet total must be £3.26 or less and the company cannot employ more than 50 people.
These criteria imply that small listed companies are covered if they fulfil the requirements but large businesses certainly don't fall under the FSCS.
The Current Situation
With the run on the banking sector not likely to change any time soon, people and businesses alike are becoming increasingly concerned.
However, there are steps you can take to ensure that your business doesn't suffer too much should your bank take a nosedive.
You could consider moving the funds to one of the government-backed banks – such as National Savings and Investments.
Another option would be to transfer your business banking to an Irish bank because the Irish government have pledged to protect 100 per cent of deposits, unlike to UK government.
You might also like...
I belive the famount guaranteed is £ 86, 000 not £ 50,000 that you mentuion. Can you please advise which is correct?
Mayfair
- 13-Dec-20 @ 2:30 AM
A surrogate deposited a very large sum of my money into a fraudulent British Bank The bank began charging me some dubious fees when I attempted to transfer my money to a stateside account Finally the perpetrators took the money and ran. As the money was in US dollars, they deposited the Package of cash US 100.00 bills as a package to another bank We located the bank. We've provided definite evidence that the funds are mine; however, the bank is insisting that I pay a $7,500.00 "storage fee" for the time the money reside with them. Is this lega?l
Terri
- 15-Nov-12 @ 2:32 PM