Can we Open a Bank Account in the UK?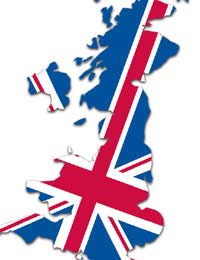 Q.
I am the director a small chalet company based in France (we have recently taken it over). The company is French registered but we need to open a holding account in the UK.
This would purely act as somewhere for our UK customers to pay into, then 2 weeks before their holiday the money is transfered to the business account in France. Is it possible to open a bank account in the company name without a UK registration number?
(Miss Fiona Innes, 11 December 2008)

A.
The banking structure in the UK is very complicated and this makes it very difficult for new accounts to be set up without certain requirements being fulfilled - however, this is on a personal level. For businesses it can be much simpler, especially if your don't require any funding from the bank itself.
The first step would be to ask your French bank whether they have an arm in the UK. There are many financial institutions that offer this service, particularly to their business clients. Of course, this would make the process much easier.
Sole Traders
As a small business, it is likely that there is only yourself and perhaps one other named as partners in the firm, so if you have a personal cheque or deposit account you can allow your customers to write their cheques to you personally and then bank them in your personal account.
This obviously isn't the most desirable option, because it doesn't leave a clear line between what is essentially the companies money and your personal money, but can be done if there is little choice.
You should resist the temptation to open anything other than a standard current account. If you are transferring the money out of the account into your day-to-day business account based elsewhere then there is really no need to have an account that will pay a good rate of interest on any profits kept in the account.
Fulfilling the Requirements
When it comes to opening a UK holding account for your business, it really depends on what you require as to how difficult it will be. In this situation, you will probably only need a basic account that allows money to be paid in and taken out. This shouldn't be a problem for any bank, providing you have proof that the company is in existence.
You will need to provide a business plan, statements from your current bank to show how the business operates, and where your business is operating from. This will probably lead them to providing you with an online account as opposed to a branch based one.
You might also like...
@joy - I'm afraid I can't understand your question, you will have to re-phrase it if you want an answer.
BankAccountAdvice
- 20-Apr-15 @ 2:47 PM
Will I was supposed to be getting I meant transfer summit London bank Barclays and it was a large amount of money it was supposed to transfer to my checking account in the US and they said I had open a bank account lyric Barclays before I could have my money transferred they say I did have that account from my keys on that account so we transfer to my account is that true
joy
- 18-Apr-15 @ 12:58 PM