Your Credit Rating Explained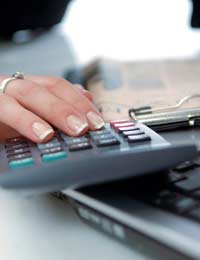 Personal debt in the UK has hit an all-time high, which means that we depend on the ability to borrow to get through day-to-day life.
This is why it is important to understand what a credit rating is, because it can affect your ability to get that all important loan or credit card.
What Does it Include?
Your credit rating is made up of your financial history, which is stored in a report held by credit reference agencies. The mistake that many borrowers make is by thinking that it is these agencies that determine you credit rating and make the decision about whether or not to lend to you. The truth is, they don't. Credit agencies simply collect the information and hold it in a secure database.
The information help includes previous credit agreements, like credit cards, loans, mortgages, your repayment history and whether you have ever missed payments, have outstanding debts, or have declared yourself bankrupt.
Lenders then calculate a credit score by using this information along with your application form.
The credit score represents the risk that you pose as a potential borrower. The rule of thumb here is that the higher your score, the lower the risk is of lending to you, it also means that as a borrower with good credit you will have access to the best deals.
The complicated thing with credit ratings is that every lender has different criteria, which can result in you having a different credit score. So, depending on who you apply to, what type of credit you want and what your present circumstances are, could mean that you are a high risk for one lender, but low risk for another.
Your credit rating is never static. Every time you pay off a debt, or close a dormant account, your score will improve. Equally, if you miss payments or default on a credit agreement in some way, your credit score will be harmed.
The Myth
There are many myths surrounding credit ratings, the most common one being that your score is affected by people you live with. This isn't true. Lenders treat everyone as an individual, so living in the same house as someone has absolutely no bearing on your ability to borrow.
However, if you are financial linked with someone through, for example, a joint bank account, then they're activity may have a small impact on you credit score.
It is difficult to pinpoint exactly what makes a good or bad credit rating because there are so many things that can potentially make an impact. The most common ones, however, are missed payments on past debts, multiple loans and bankruptcy. There is also identity fraud, if someone has taken out a credit agreement in your name and failed to keep up the repayments your credit rating will suffer.
Get Fresh
The most important this to remember is to keep your credit report as up-to-date as possible. The best way to do this is to get a copy of your report from each of the three biggest agencies in the UK - Experian, Equifax and Callcredit. Once you receive them, go through them with a fine tooth comb and double check that all of the information they hold about you is correct because even the slightest mistake, such as a wrong flat number, can have a huge impact.
You might also like...