Career Development Loans Explained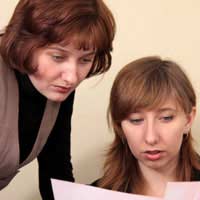 Career development loans are run through a partnership between the Learning and Skills Council and Barclays, Co-operative Bank and Royal Bank of Scotland.
They help you to finance your studies. This means you can improve your career prospects and so potential income.
They can be used for full-time, part-time or distance learning provided the course is vocational and lasts no longer than two years. An additional 12 months is allowed if it is for relevant practical experience required by the course.
Career development loans are deferred repayment loans. This means repayments are made at the end of the term of the loan. When applying for a career development loan, the bank will need check that you are eligible and meet all of their criteria.
You are able to borrow from £300 to £8,000 and the money can be used to pay for up to 80 per cent of course fees and 100 per cent of related costs such as travel and materials.
However, if you are unemployed there is a possibility that the loan may be able to cover all your course fees.
The Learning Skills Council (LSC) pays the interest on the loan while you are studying and then the loan is repaid by you when you complete the course at a fixed interest rate agreed with the bank.
This is where it can get complicated because interest rates vary between the banks that offer these types of loans and if you don't research them beforehand, you may end up paying much more than is necessary.
When to Apply
Apply for your loan well in advance. This gives you time to apply to another bank if you're unsuccessful first time around.
Barclays and The Royal Bank of Scotland start accepting applications three months before your course start date; The Co-operative Bank starts six weeks before.
You may have to wait two to three weeks for an answer from the bank. You can't apply to more than one bank at a time.
In exceptional circumstances you can apply after you have started your course, but there needs to be enough time to process your application before the course ends.
Eligibility for a CDL and acceptance onto a course do not guarantee approval of a loan as the banks have the right to refuse applications. It's best not to start a course under the assumption that you will be given approval for the loan by a bank.
How Will I Receive my Loan?
You and your learning provider will complete a 'Start Certificate' and submit it to your bank who will release the funds. The bank cannot release any funds until your learning provider has confirmed you have started the course. Your bank pays your course fees directly to your learning provider. Money for other expenses is paid directly into your bank account.
If your course lasts for a year or more, the bank can pay living expenses in stages throughout each year of the course.
If you want to pay for your course in stages, discuss this with your learning provider and the bank. It may be possible to pay your course fees in up to five instalments.
When taking out a career development loan it is important that you think about repayments and are confident that you will be able to meet them once your course has finished.
You might also like...