APR Explained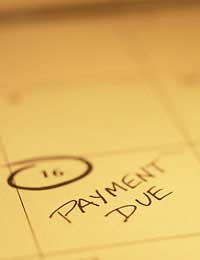 You are no doubt already aware that APR stands for 'Annual Percentage Rate', what might not be so clear to you is what exactly this is.
In simple terms, the APR is a measure of how much a given loan or mortgage will cost you in interest per calendar year. The figure for the APR takes into account all of the normal costs associated with the loan, such as arrangement fees, any annual charges (which may be the case with credit cards) along with other such costs so as to provide a clear, overall figure for the total cost of the loan.
The rate does not include any non-standard costs, so any late-payment fees are not taken into account, and so you should check these yourself to see if they are higher than you would be willing to accept. Similarly, early repayment fees won't be included, and these are certainly worth checking, as they could tie you into a loan even if you have the money to repay it early.
When APR figures are quoted on promotional material, they will be accompanied by the term 'typical APR', this is because stating the APR is a legal requirement, and the rate stated must be that which is offered to at least two-thirds of the loan applicants that get approved for that loan, hence making it the typical rate offered.
The ways in which the various loan companies determine who gets what rate differ, however they will generally look at the potential borrower's credit history, their current financial situation and their employment status to get an idea of whether they will be able to cope with the repayments on the amount being requested for loan. Based on how much of a risk the borrower presents, the lender determines firstly if they qualify at all, and if so what sort of interest rate would be needed to cover their exposure to the risk of non-payment. The less of a risk the borrower is, the lower the APR will be, generally speaking.
Credit Report
The information held on your credit report and whatever information you may provide on an application for credit, is what is used by lenders to used to calculate your credit score. This score is then used to identify the risk of offering you credit.
You do not have a single credit score or rating. Each lender will use a different system for calculating your score. Equally, these lenders do not have to tell you how they calculated your score, however, you can ask for a simple explanation of how it works and why you have been refused credit.
The Scores on the Doors
To have a high credit rating you will probably have a score between 880 – 1000, giving you the best chance to borrow from high street lenders.
If you score between 111 – 879 you could potentially have problems borrowing money. This is highly dependent on how much you want borrow and what type of credit you require. A bad, or low, credit score would probably score between 0 -110, which basically means you will have trouble borrowing from high street lenders. The best thing to do in these circumstances is speak to a specialist lender that deals with riskier borrowers.
Deciding the Charge
While the APR that the lender charges is up to them, it is largely based at least on the Bank of England base rate, and you will never see a loan being offered at a rate lower than this. Depending on the type of loan and the borrower, the APR of a loan will normally range from a couple of percent above the base rate, to as much as four times that in cases where the borrower has what is known as an adverse credit rating.
Calculating the APR figure is a complex task, but thankfully it is one that the lenders are required by law to do, the figure gives you as the customer a clear and simple way to compare the cost of loans like for like - all other things being equal, the loan with the lower APR is the cheaper option.
You might also like...
Never had credit and don`t owe anybody a cent because of this i have a poor credit rating by experian is this fair?
bee
- 24-Jun-12 @ 10:18 AM