Payment Protection Insurance: Could You Claim Back Thousands?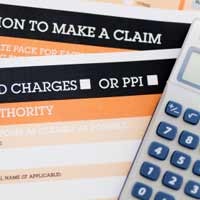 Payment protection insurance (PPI) has the potential to be hugely costly for the banks.
The cover, which was routinely added to credit cards and overdrafts until relatively recently, has been the subject of a major misselling scandal – and now tens of thousands of people may be able to claim back thousands of pounds as a result.
So what is PPI – and can you claim?
Payment protection insurance is a specific type of cover designed to help people make repayments on their debt in the event that they cannot work – for example because they fall ill or because they suffer an injury.
PPI will generally pay out for a specified period of time following the point at which the policyholder cannot work. So, PPI might make sure that your credit card payments are made for, say, 12 months.
PPI is most commonly taken out to cover a loan or a credit card. In the past it was generally sold at the same time as the debt.
What is the problem?
A series of investigations have uncovered widespread misselling of payment protection insurance. Indeed, there is some evidence to suggest that many lenders were relying on PPI to make money from otherwise unprofitable loans.
Broadly speaking, it has been found that many organisations were selling policies to individuals who would never be able to claim on them. This may have been because of factors including their employment status, or because of a pre-existing medical condition.
Perhaps more worryingly, some borrowers were either being told that taking the insurance was a condition of being granted the loan – and, in some of the worst cases, lenders were simply adding it to their debt without telling them.
What is the situation now?
A few years ago, complaints to banks and the Financial Ombudsman Service began to trickle in. Then, as news of the misselling spread, the number of claims quickly rocketed.
The banks initially tried to fight the claims, insisting that misselling was restricted to a very small number of cases. But as the scale of the mispractice became clear the banks abandoned their united legal fight, and agreed to set aside money to cover the claims.
Lloyds Banking Group alone set aside some £3.2 billion to deal with claims – a figure which should highlight both the commonplace nature of PPI misselling, and its profitability.
In what circumstances can I make a claim?
There is a range of circumstances in which you might be able to claim back your PPI premiums.
If you were told that PPI was compulsory, or if you didn't realise you had PPI at all, you will almost certainly have a claim. Similarly, if the term of the PPI cover is shorter than the term of your loan, you will also have a good case.
Furthermore, if you were self-employed, retired, or out of work, and the cover says it will pay out in the event that you lose your job, you may well be able to claim.
A large number of claims have also been brought in cases where the policyholder had a pre-existing medical condition, but in which it had not been made clear that this would be excluded from their policy.
How do I claim?
It is worth noting that the banks have been forced to write to customers who they believe may have been affected by misselling. But if you haven't received a letter, don't worry – this doesn't necessarily mean that you don't have a claim.
You should start by downloading and completing the PPI complaint form provided on the Financial Ombudsman website. This form requires you to answer questions regarding the nature of your policy and the way in which you bought it. You should then send this to the relevant bank.
What if my claim is rejected?
If your claim was put 'on hold' pending the outcome of the court case, your bank should have contacted you already to tell you that it would be resumed. If you made a claim against Barclays, and your case was put on hold before 21 April 2011, you will almost certainly have your claim paid out without having to provide further evidence.
It is also important to note that you may still be able to claim even if you have previously complained, and had your complaint rejected. In these cases, begin by submitting a new complaint. It is likely that it will be reconsidered in light of new guidance.
If your claim is rejected again, but you think you have a case, you should contact the Financial Ombudsman Service.
You might also like...