Applying for a Student Over Draft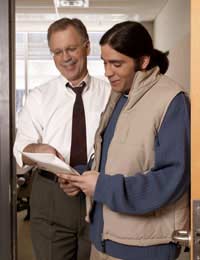 Student banking can be confusing, particularly if a student has never had a bank account or had to manage his or her own money in the past. Some students are unable to get by on the amount of money that they have in their current or even savings accounts and need a little bit of wiggle room to make ends meet. An overdraft can be just the thing to allow students a little bit extra spending money than they have at the exact time that they need it. Unfortunately student overdrafts can be easily misunderstood. Continue reading for some basic answers to frequently asked questions about student overdrafts.
What is an Overdraft?
An overdraft is a facility that allows you to overdraw your personal bank account by a certain amount of money. This means that even if you account balance is zero, you may still be able to write a cheque or otherwise withdraw funds to a certain amount. Many banks describe an overdraft as a small safety net that allows customers to continue their banking as normal in the event that a slight discrepancy occurs between their in-comings and out-goings. In effect, an overdraft is a small line of credit that a bank is willing to give to their customer.
Do I Have to Apply for an Overdraft?
Overdrafts are not necessarily extended to every bank account. If you believe that you would benefit from an overdraft then you should discuss this with a representative from your bank. Usually, however, when you open a bank account the bank will let you know if you qualify for an overdraft. If nothing was said about this facility on your account, check in to see if it is a possibility and/or if you will need to apply for it.
Do All Accounts Have Overdrafts?
All accounts do not automatically contain an overdraft facility. Usually if an account does have an overdraft this will be publicised and the terms and conditions made known. However, some banks may allow a certain customer an unauthorised overdraft on occasion. This means that event though an overdraft was never agreed upon nor formally set up, in a specific circumstances the bank will allow the customer to have access to more funds than are in his or her account. Generally when this occurs there are greater fees and/or interest payments attached than accompany an authorised overdraft facility.
Do Overdrafts Cost Extra Money?
Overdrafts are not free, nor is there a set charge that accompanies the facility. Most overdrafts carry some sort of interest – that is, when the money is borrowed there is interest charged on it. This interest may be set, though often it is a variable rate. The interest rate may be in addition to or instead of other charges such as a regular management fee for the facility, a certain charge that accompanies the amount that is overdrawn or a charge that is added every time an overdraft transaction is made. Generally any charges or interest rates will be higher on an unauthorised overdraft than an authorised overdraft. Before accepting any sort of overdraft, all customers should make sure that they know the terms and conditions of this facility.
Where Can I Learn More About Overdrafts?
The only way to know about your specific bank account and the possibility or existence of an overdraft is to talk to your bank. If you are in the market for a bank account and have not yet opened one then visit multiple banks to see what their terms and conditions will be. Be sure to mention that you are a student as this may well influence the type of account and/or overdraft that can be extended to you. Good luck!
You might also like...