Cut Credit Card Debt Costs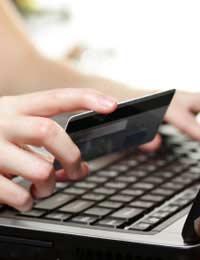 It is the time of year when we suddenly start to have regrets about spending so much over the Christmas and New Year period.
January and February are renowned for being the months when purse strings tighten and people worry much more about their current level of debt, and this year is no different.
Despite the 'credit crunch' which hit in September, we still managed to spend a record £32 billion on credit cards during December and £20.9 billion on debit cards.
Since the new year began, we have seen food and energy prices rise which has cause many people to cut back even more on their spending, especially those who use their trusty plastic to pay for everyday items, such as food and bills.
And it's not just consumers who are tightening the finance belt. As the credit crunch takes its toll many credit and debit card providers are withdrawing their special rates and incentives from the market leaving many people stuck on a bad deal.
However, all is not lost. There are still some products left that will help cut down the cost of your credit card
Transfer
A balance transfer is exactly that - when you transfer the balance o one card to another card. This is usually done because a new product has entered the market that offers a better deal than the one you are currently on.
If you are thinking of transferring your balance, there are a couple of things you should consider before you do.
Firstly, you should take a look at the amount of debt you currently have and how quickly you will be able to repay it.
If you have a small-ish debt then it might be a good idea to opt for a deal that has a 0 per cent interest for X months (usually six) and this way you can pay off the debt within the required time period without accruing any extra.
However, if your debt is rather large, then it might be a good idea to choose a good long-term deal that you can set up repayments on and pay off over time.
This is the 'no-hassle' option. All you need to do it move your existing debt over and then put the card away and pay off your debt. Those people with a spending habit are probably better off going for the long-term option simply because it is stable.
However, these cards do have a downside. If you spend on them you will get hit with an extremely high interest rate which can't be repaid until the cheap debt has been cleared. The rule you must remember if you do decide to go for a long-term deal is to NEVER spend on it.
Credit Card Advantages
If you pay for expensive items on a credit card you, as the consumer, are protected by Section 75 of the Consumer Credit Act. This basically makes the credit card company liable in case of breach of contract.
So, for example, in an instance where the goods you ordered aren't received and the firm you were dealing with goes into liquidation, you will be able to get a full refund.
However, make sure you read the small print of your credit card agreement as some companies require you to spend £100 or more on one single purchase in order to qualify for this protection.
Penalties
If you are the type of borrower that will miss repayment deadlines, then you should probably re-think taking out a credit card simply because each time you miss a payment you will incur a penalty fee or around £20.
The best way to avoid getting into financial trouble this way would be to set up a monthly direct debit to credit card so that you pay off at least the minimum amount required each month automatically.
Store Cards
Many consumers are often tempted to take out a store card because of the attractive discount offered on the initial purchase. However, you must be careful with this type of borrowing.
Many store cards carry with them high interest rates and if you don't clear the balance each month you could soon find your debt spiralling out of control.
Be sure to check the Annual Percentage Rate (APR) on the card before you take it out and bear in mind that many credit cards have a much better rate and usually an added benefit that would be more suited to your circumstances in the long-run.
You might also like...