Why You Should Avoid Using One Credit Card for Everything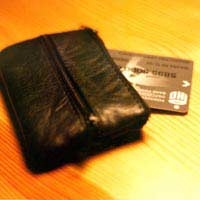 Credit cards rarely get a good press these days, as they are frequently blamed for causing high levels of consumer debt. It should not be forgotten, however, that they do have many different uses.
For example, you can use them to make purchases and repay the purchase at a later date, you can use them to reduce the cost of your existing borrowings and you can even use them to earn cashback on your purchases. Perhaps then credit cards should come with user instructions that would allow users to get the full benefit from them.
Most importantly with credit cards, there are many different types and one size does not fit all. The key is identifying the type of credit card most suitable for your needs, as using the wrong one can be costly.
Look for the Small Print
Credit cards usually come with lots of small print that can easily catch out the unsuspecting customer, companies rely on the fact that most people aren't interested in reading terms and conditions.
To make sure that you choose or use the card most appropriate to your circumstances, we've put credit cards into the following key categories:
For Making Purchases
If you are planning on making a large purchase, a holiday perhaps or if you are planning a wedding, then you should be looking to use a 'purchase' card.
A purchase card will be one that offers an interest free period on purchases, which will help you to spread the cost of the card. Such cards also have relatively lower APRs for new purchases and will enable you to pay off a large proportion of the outstanding amount each month.
A good example of a purchase card is Tesco's Clubcard credit card. It has a 13 month 0% offer on purchases made, and also doubles as a clubcard so you can earn points for purchases made in the supermarket. Users should note, however, that when the 0% interest free period ends the standard interest rate moves back to 16.9%.
For Balance Transfers
If you have outstanding credit card debts and you want to get them cleared more quickly, you should consider the merits of a balance transfer card. These offer an extended period of 0% interest rates on balance transfers from other cards, and this extended period should help you to help clear your debts faster than possible with other cards.
The current market-leading card for balance transfers is the NatWest Platinum Card, which offers a 0% transfer for a period of 16 months. Users should bear in mind however that there is a transfer fee of 2.9% to pay for each transfer you make.
Of course, if you use a card like this for balance transfers, it is important to remember not to use it for purchases too, especially after the first three months, otherwise you will be charged the standard purchase rate of a typical 16.9%.
Also bear in mind that if you do make purchases, these will be at a higher interest rate than the balance transfer and you will not begin to pay these purchases off until the transfer has been repaid.
If You Clear your Balance Regularly
You might be surprised to learn that almost 50% of all credit card holders manage to pay off their credit card bill in full each month. If you are one of these fortunate people then the cards already mentioned are not appropriate for you. Instead you need to find a card that will pay you for your purchases.
Cashback cards can offer sizeable incentives for those cash-conscious credit card customers who repay their card on a regular basis. The best example of this is the American Express Platinum Cashback card, which offers 5% cashback on purchases for the first three months and then 0.5% for each purchase up to a limit of £3,500, 1.0% on purchases between £3,501 and £7,000 and 1.25% on purchases made above the £7,000 limit.
Users should be made aware, however, that if you do not repay balance at the end of each month the interest rate charges will far outweigh the cashback offers available. For example the Amex card has an annual percentage rate of 19.9%.
For Earning Points
If you are looking to earn points on your purchases, then you might decide that the best credit card for you is one with a good rewards package.
Barclaycard Freedom is one such card, offering you 'reward money' when you use your card with certain retailers. The reward money that you accumulate can then be used to pay for goods or rewards or can be deducted from the cost of future card purchases.
For Travelling Abroad
Most credit cards charge users extra if they use them abroad, often as much as between 2.5% and 3.0% in charges for each additional transaction. This means that a £100 purchase will cost up to £103, and that's excluding the exchange rate that your credit card issuer will also apply to your purchase.
If you travel abroad frequently and you want to keep the flexibility of using a credit card abroad, the new Halifax Credit Card doesn't extract any charges for overseas usage and has a competitive interest rate on purchases of 12.9%.
You might also like...