About Our Site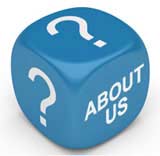 BankAccountAdvice was formed to offer a unique reference point on how to understand your bank account.
In times past, dealing with your bank involved setting up a meeting with your local branch manager, who would look you in the eye, ask you some searching questions about your finances and make a decision based on the strength of your existing relationship with the bank.
Now, things are vastly different. Bank managers have now effectively been consigned to the history books. If you want to get in touch with your bank to discuss your financial needs, chances are you will be put through to a call centre operative who will feed your request into a computer and make a decision based on your credit rating. The personal touch may have been eliminated from the banking world, but increased competition in the high street means that they are now able to offer you more competitive rates of interest on your money than ever before.
We believe this is the definitive internet-based guide to customer banking, with a plethora of articles, questionnaires and features covering a wide variety of related topics. If you are looking for overdraft information, a credit card or personal loan, want to switch current accounts or even if you just want to understand what an APR is, this website will be of interest to you.
Related Articles in the 'Site Information' Category...