Stop Inflation Destroying Your Savings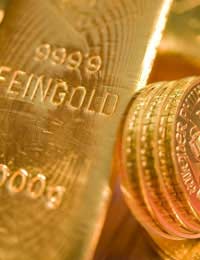 Annual inflation, as measured by the CPI (consumer price index) reached 3.5% in January this year, the highest rate of inflation seen in the UK for 14 months. This increase has mainly been attributed to the reintroduction of value added tax at 17.5%, as well as the rising cost of oil during 2009.
While there is a likelihood that inflation will return to more normal levels of around the 3.0% in the short-term, savers should be aware of the damage that inflation can do to their savings.
What is Inflation?
Inflation in its simplest terms means the rising of the prices of goods. It is particularly bad news for savers because it reduces the purchasing power of cash, meaning that it costs more money to buy things.
As a result, rising inflation is a worry for savers who rely on their cash savings, and the interest payable on their savings, to pay for things, because their savings are worth less.
Matters aren't helped by the current low interest rates available for savers. With the UK economy still looking fragile, it is expected that the Bank of England will persist with an all time low interest rate for as long as they can until a recovery is clearly underway.
This means that the money sitting in your savings account is earning a tiny rate of interest (often as little as 0.5%) whereas the average cost of the things you want to buy is rising on a yearly basis by 3.5%. A nasty double whammy for savers.
If you do not, therefore, want inflation to take a chunk out of your savings you may like to consider some alternative investments that may not be 'inflation-proof' but do offer a greater degree of protection than currently available from cash investments.
Please note, however, that none of the information contained in this article should be considered as financial advice and you should always speak to a qualified financial adviser before entering into any investment agreement.
Investing in Equities
Equities, also known as shares, are an excellent way of protecting your savings from inflation, because inflation is good news for companies.
Inflation means that companies can raise their prices, which means greater profits, which in turn leads to better stockmarket performance for the companies. It usually makes sense to diversify your investment and not simply buy shares in a single company, so the best way spread your money across a range of companies is through an equity fund. By reinvesting any dividends you receive your investment stands a better chance of generating a return that keeps it ahead of inflation.
Investing in Property
Property is another good example of an investment that appreciates in value during periods of higher inflation. Also, with interest rates at all time low levels, the cost of securing a mortgage to acquire a property could make it an excellent time to invest. Purchasing a property directly is just one method though.
There are also several property investment funds, similar to equity funds, that allow investors to spread their risk by poling their assets with other investors to purchase commercial properties, which are then rented out to businesses of all shapes and sizes. These funds offer investors a high level of yield from the rental income they make
Investors should, however, be mindful of the fact that several of these funds ran into trouble during the global financial crisis and, although recovery appears to be underway, it is still an investment type that carries a significant risk.
Investing in Gold
Gold has traditionally been the 'safe haven' investment for people who are worried about inflation or a fall in the value of cash. Historically as an asset class, gold tends to hold its value very well over time.
Investors can either purchase gold bullion or coins, but the simplest way is to invest in a specialist fund such as the Blackrock Gold & General Fund, which invests in gold mining companies and other gold-related businesses.
Investing in gold or gold funds is still not without its risks. For example, gold tends to be priced in dollars, which means that if the pound falls in value against the dollar, your investment will lose some of its value also. The opposite is true also, however, so if the dollar falls and the pound rises your investment gains due to the change in currency values.
Index-Linked Gilts
Finally, if you are looking for a low-risk investment without any currency considerations, then you may think about investing in index linked gilts. These are government-issued bonds that pay a rate of interest that is calculated through the value of another inflation calculator, the retail prices index (RPI).
The value of your investment changes depending on whether inflation goes up or down. The downside of this investment is of course that if inflation falls, then your rate of interest will be lower also.
Again there are investment funds available that mean you do not have to purchase the gilts directly, and the fund manager should be able to manage your investment to offer a degree of protection should inflation fall.
Inflation is an unavoidable part of life, like death and taxes. Fortunately there are various different types of investment available that can allow savers to avoid the most damaging effects of inflation on their savings and, hopefully, allow them to benefit from the positive aspects of inflation also.
You might also like...