Make the Most of This Year's ISA Season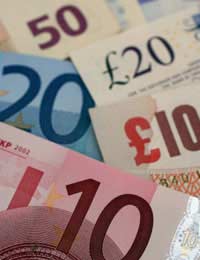 It is ISA season again, the time of year when anyone with some cash to spare is encouraged to put it into an individual savings account (ISA). But following recent changes to ISAs how can savers make the most of this year's ISA season?
Why Invest in an ISA?
The best reason to invest in an ISA is also the most obvious one, because it saves you from paying tax unnecessarily. And no-one should give the government more in taxes than they need to!
Most investments require you to pay tax on the returns that you make. The government, however, has decided that it needs to encourage people to save more, especially for retirement. As a result, with an ISA you pay no tax on the gains that you make and you don't pay tax on any income you receive from your investment.
Put simply, the more that you invest in an ISA the bigger the tax savings you'll make. With most bank or building society savings accounts they deduct a whopping 20% tax from the interest that you make on your investment. A cash ISA on the other hand, means that you keep all of the interest for yourself.
In today's low interest rate environment when savers are struggling to see a meaningful return on their savings, an ISA really is the smartest way to save. This does not mean, however, that you need to invest large sums of money to make an ISA worthwhile. Your tax savings start with the first pound that you invest.
Important Changes For ISA Investors
Recently the government has been making changes to the rules for the amount of money you can invest in an ISA, which are as follows:
For the over-50s: From 6 October of 2009, anyone over the age of 50 has seen the maximum amount they can invest in an ISA increase from £7,200 each year to a new limit of £10,200.
For the under-50s: The new maximum of £10,200 each year will apply from 6 April 2010. For both sets of investors, this means that under the new limits they are allows to invest a maximum of £5,100 in a Cash ISA and the other half of the investment in a Stocks & Shares ISA.
Finding the Best ISA for You
Cash ISAs should be considered as the first port of call for every prospective saver and there are literally hundreds of cash ISAs to choose from, from all banks and building societies. Each pays its own rate of interest and has different terms and conditions, so it is important to shop around to find the best deal for you.
Some ISAs offer investors instant access to their savings, while others pay a higher rate if you agree to leave the money in your ISA account untouched for a year or longer.
What Will I Need to Open an ISA Account?
To open an ISA account, and to make sure that you avoid paying tax you don't need to, you will need to complete an application form and have your National Insurance Number to hand. If you don't know your NI number it will be on your tax forms or pay slips.
You will also need to provide proof of your identity with the ISA provider, either by showing them your driving licence or passport, as well as proof of your address.
Act Fast
If you want to open an account for the 2009/2010 ISA season you will need to complete an application form before the deadline of 5 April 2010. After that date your application will be used to open an account in the 2010/2011 season. Therefore, if you want to minimise the amount of tax you pay, you should try to act fast and put any existing savings into an account opened up in 2009/2010 tax year.
With tax rates expected to rise shortly after the General Election, whichever party wins, it is now more important than ever to make use of the increased ISA allowance and stop the taxman from getting their hands on your savings.
You might also like...