Banks Giving Existing Clients a Raw Deal: A Case Study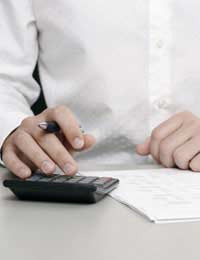 Are banks giving their customers a raw deal? In this case study we look at the story of Paul, and his problems dealing with a well-known high street bank, despite being a customer with them for more than twenty years.
Paul's Story
Paul is 34 years old, and has been banking with the same bank since he was 14, when his grandmother opened a savings account for him. Since those days he has stayed a loyal and responsible customer, never going beyond his agreed overdraft limit, never missing a loan payment and always paying his credit card bill in full.
So it came as some surprise to Paul when he fell foul of his bank, due to what he saw as a small mistake, and one that he had never made before.
Paul explains: "My sister lives in Ontario, in Canada, and when she was getting married last year I decided to take a three month sabbatical from work and have an extended stay out there. I contacted my bank before I left to let them know that I was travelling abroad, to make sure that they would honour any overseas use of my debit and credit cards.
"When I got back from the trip, after ploughing through what seemed like a lorryload full of mail, I found four separate letters from my bank. Each letter was extremely impersonal and quite condescending in tone."
Less-Than-Friendly Service
The letters informed Paul that he had failed to make the minimum monthly payment on an outstanding balance on his credit card. A total outstanding balance of just £12.99.
When he read the letters Paul realised what had happened. "I thought that I had paid my balance in full before I left, but the charge of £12.99 must have come in after I'd paid my last credit card bill", he explained.
Mounting Charges
In the three months that Paul had been away the original outstanding balance of £12.99 had turned into £60.16 because of penalty charges and interest. The letters also informed Paul that the bank would be taking court action against him if he continued to refuse to settle his bill.
Paul said: "As it was my mistake I settled the bill as soon as I could. But that was when the bank decided to escalate matters. They told me that because of my poor repayment history they had decided to reduce my credit card limit from £3,000 to £500.
"They also said that if I was able to show them I could bank responsibly for six months, they would then review this limit. I could not believe what I was hearing."
Complaint Falls on Deaf Ears
Paul was understandably appalled that the bank had punished him excessively for a relatively minor error on his part, and one that the bank should have picked up sooner seeing as he'd informed them that he was out of the country.
Paul also pointed out that he was a long-standing customer of more than 20 years and had never missed a payment before. He also pointed out that he had, in fact informed them of his absence from the UK. Paul's complaint, however, fell on deaf ears as the bank had acted in accordance with the terms and conditions on the credit card.
He thought about taking his complaint to the Financial Ombudsman, but instead decided simply to close his credit card account and switch his other accounts to an alternative bank.
Learning Lessons
Paul said: "Thankfully despite the bank putting a black mark on my credit report I was still able to apply for and receive a credit card with a higher credit limit with another bank. If this experience has taught me anything it is that you should check your outstanding balances regularly, use a direct debit to make repayments so you won't miss any, and do not show a bank any loyalty because they won't show any loyalty to you."
You might also like...